In light of the ever-changing situation regarding Covid-19, the Festival Committee have decided (in the best interest of our competitors, staff and volunteers) to cancel the 2021 Festival.
We have begun to plan for the 2022 Festival and look forward to welcoming you then.
Further information will be posted here.
Mark Wildman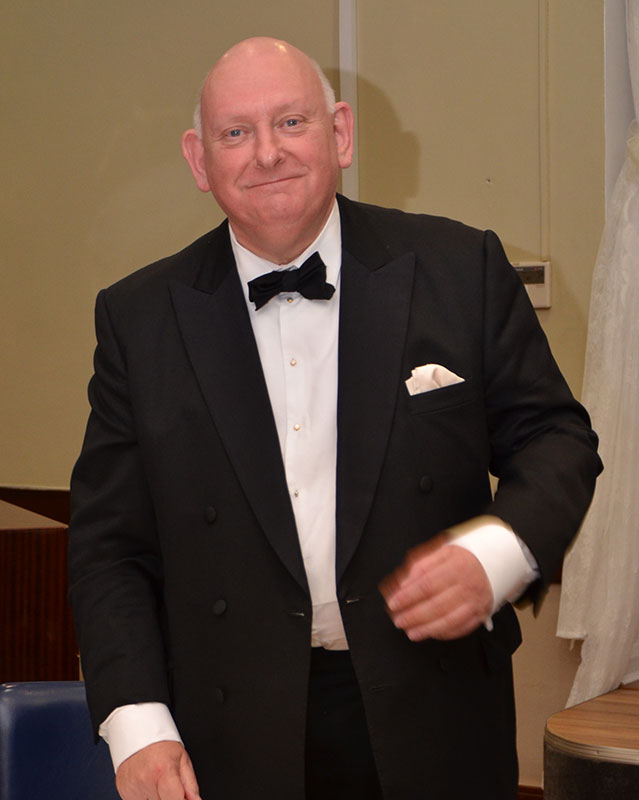 Mark Wildman received his early formal musical education at The King's School, Gloucester and as a chorister in Gloucester Cathedral where he studied and sang under Dr Herbert Sumsion. Later on, he studied at The Royal Academy of Music under the guidance of Henry Cummings, Rex Stephens and then with Rupert Bruce Lockhart. He was awarded the Westmorland Scholarship, the Recital Diploma and the Frederick Shinn Fellowship. His career began as a Choral Exhibitioner at St. George's Chapel, Windsor Castle, where he sang for three years which was followed by a similar period with the BBC Singers with whom he travelled and performed world-wide.
2013 marked Mark's fortieth and final season on the concert platform as a recitalist and soloist in Oratorio. His final public concert was in Huddersfield Town Hall with the Huddersfield Choral Society and the Royal Northern Sinfonia in Handel's Israel in Egypt, forty years after his debut in that hall. He performed throughout Europe, Scandanavia, the British Isles and the USA, with many of Britain's foremost orchestras and with several leading conductors of the day, among them Gennadi Rozhdestvensky, Sir Neville Marriner, Meredith Davies, Donald Hunt, Michael Gielen, Jane Glover, Christopher Robinson John Sanders and Sir David Willcocks, he now devotes himself entirely to teaching and working with young singers at the Royal Academy of Music and for ABRSM where he is an examiner, trainer and moderator.
In 1981 he was appointed as a professor of singing at the Royal Academy of Music and subsequently as Head of Vocal Studies in 1991, a position from which he retired in August 2017. He continues to teach undergraduate, postgraduate and operatic students at the RAM. He has taught prize winners in the most prominent British singing awards: Cardiff Singer of the World, the Jette Parker Young Artists' programme at the Royal Opera House, Covent Garden, the Kathleen Ferrier Memorial Awards, Royal Overseas League, National Mozart Competition, Kathleen Ferrier Bursary and others. Many of his current and former students are now singing principal roles with national and international opera companies including La Scala Milan, the Bolshoi, Moscow, St Petersburg, the Metroplolitan Opera, New York, Frankfurt, Hamburg, Paris, English National Opera, Glyndebourne Festival Opera and at the Royal Opera House, Covent Garden. He is a much-travelled adjudicator and has served as a jury member at a number of international singing competitions. He has visited Holland, Germany, USA, Iceland, and France to give Masterclasses. He has been a visiting Professor at the Reykjavik Songskolinn, Iceland, and is currently the External Examiner at the Wales International Academy of Voice. He was elected a Fellow of the Royal Academy of Music in 1994, a Fellow of the Royal Society of Arts in 1995, and a Professor in the University of London in 2013. He was twice elected President of the RAM Club and in August 2017, upon his retirement as Head of Vocal Studies at the Royal Academy of Music, the Principal conferred upon him the title of Henry Cummings Distinguished Professor of Singing.